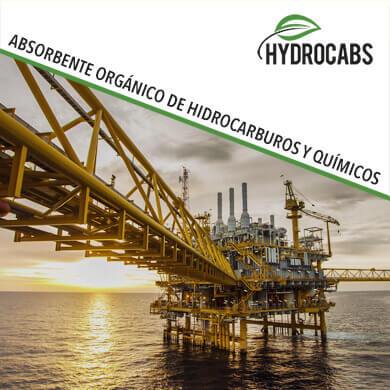 HYDROCABS
For hydrocarbon and chemical spills, our company has developed HYDROCABS from Sphagnum Peat Moss fibers.
An organic, biodegradable, hydrophobic product able to absorb up to 12-16 times its weight.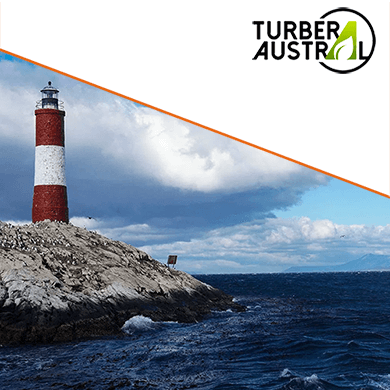 INFO
TURBERA AUSTRAL S.A. is a company committed to the care and conservation of the land. We extract and manufacture Sphagnum peat moss from deposits in Tierra del Fuego. After years of research and technological advancement, we have developed products for the prevention, repair and conservation of our soils.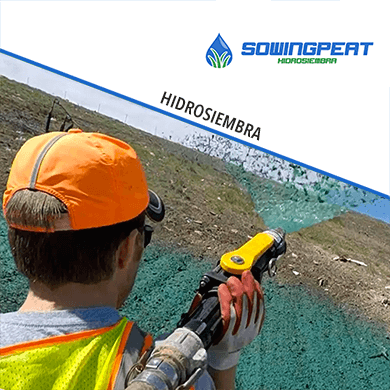 SOWINGPEAT
The service we offer involves spraying an aqueous mixture of seeds, mulch, fertilizers and adhering substances onto the ground. It is easy to apply on a large scale because we use specialized mechanical means (hydroseeders) equipped with pumping systems, frequently used in gardening, slope restoration, mines and quarries.
HYDROCARBON AND CHEMICAL ABSORBENTS

There are different types of absorbents: mineral ones based on clay, such as sepiolites and organic ones, based on peat. The former are abrasive because there are silica crystals in their composition and have less absorption power. The latter have great absorption power and bring substantial benefits to the environment.
Due to its molecular properties and in their natural state, a peat absorbent is oleophilic (it absorbs oils quickly) and hydrophobic (it resists water penetration). In order to increase its absorption process, peat fibers are specially treated to soak up and encapsulate oil, solvents, heavy metals, pesticides and herbicides on contact.
OUR ABSORBENT: CHARACTERISTICS
Hydrocabs: The best option.
HYDROSEEDING:

Soil recovery.
Hydroseeding is a herbaceous planting technique that has some advantages over hand or tractor seeding. It is applied with a mechanically driven liquid system through a hose. Seeds are combined with agents that provide the nutrients and micro climatic conditions required to ensure germination and growth. But its main characteristic is its uniform distribution and fast application.
Latest Projects
Get to know our latest projects
"

Here's our range of available products for specific solutions: containment, spills, prevention, industry, etc. See our catalog.

"
Turbera Austral Today
These are our latest news.
10Jul

Cumplimos uno de los objetivos que nos planteamos para este 2018. Protegemos el suelo neuquino. Rincón Servicios Petroleros SRL representante oficial de Turbera Austral en… Read More →

12Mar

Tenemos el agrado de presentar SowingPeat. Nuestro producto premium para la Hidrosiembra. De fácil aplicación a gran escala porque se realiza con medios mecánicos especializados… Read More →

28Ago

Escuchando a nuestro clientes, ampliamos las presentaciones de nuestras mantas oleofílicas. Nueva Manta para Goteos: Características: ✿ Medidas 90 cm por 50 cm (también… Read More →
CONTACT FORM
Please complete all fields.